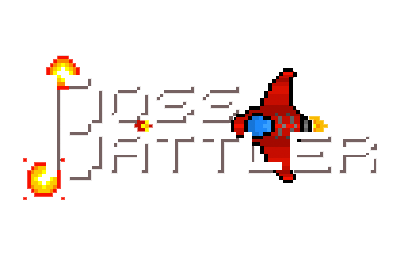 Description
"boss battler" is an endless shooter that combines classic retro graphics with a modern endless gameplay BUT:
instead of running you are flying through space,
instead of jumping over obstacles you dodge enemies and lots (LOTS!) of bullets,
instead of avoiding dangers you continuously have to risk your ship to score points – and
instead of collecting coins you better collect hitpoints to stay alive!
You take command of a little, red space-ship and fight against 3 unique enemy bosses in 6 levels for highscores. The bosses have different behaviors that demand a variety of tactics and change depending on your success – or in other words: they get more and more angry. To make the life of the little, red space-ship easier there are 5 power-up types waiting to be collected.
"boss battler" is available for iPad, iPhone and iPod Touch on the Apple App Store:
Key Features
3 unique enemy bosses in 6 levels
5 power-up types
retro graphics and sounds
endless gameplay
intuitive touch controls
6 leaderboards and 22 achievements
universal app (iPad and iPhone)
Screenshots
Trailer
Download
You can download "boss battler" for free from the Apple App Store: